Founded by designers.
Blu Dot was started as a way for us to feed our design habit. We weren't interested in being designers for hire. Instead, we wanted to bring the joy of good design to as many people as possible, while making sure each design was as special as possible. To do that, we needed to have our hands on the whole process, from each design's first sketch to its safe arrival at your door. And so, just as we did way back when, we do it all ourselves.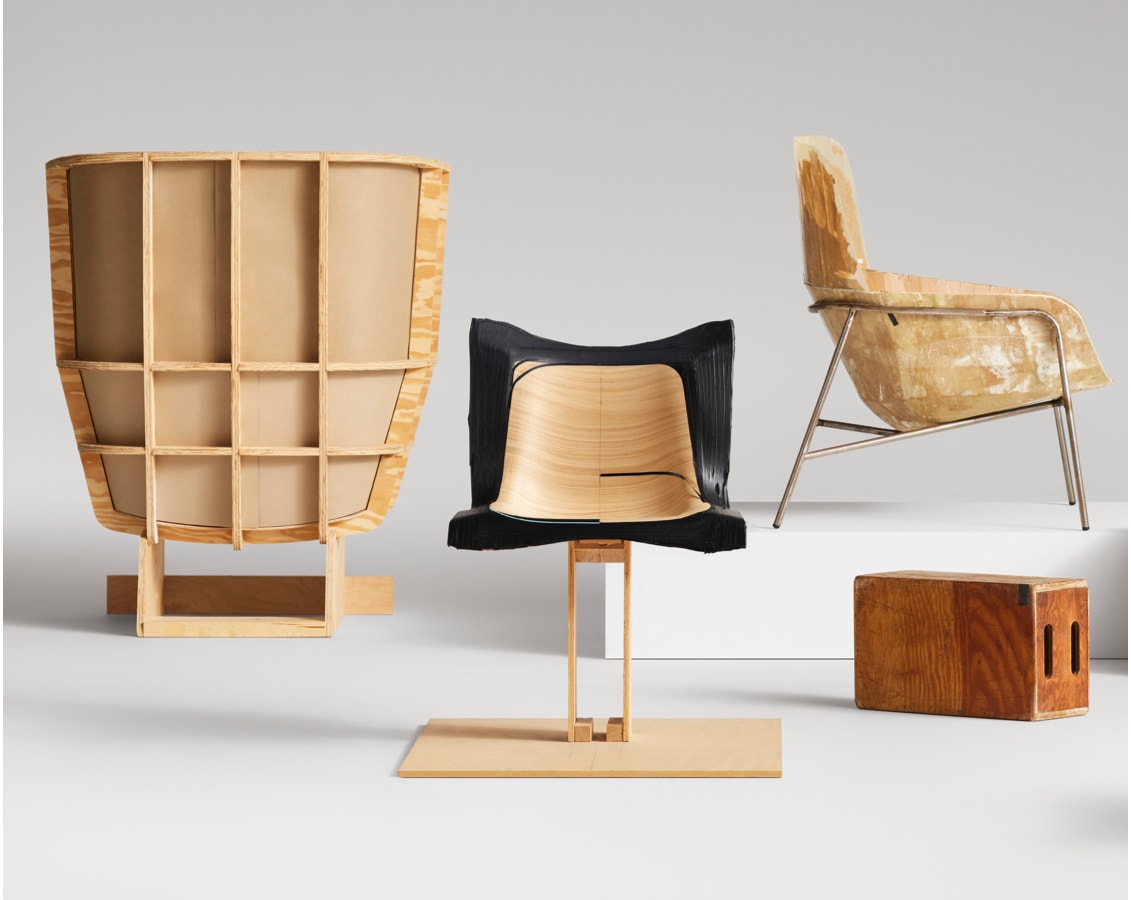 We find a need or a need finds us.
Deciding what to design next requires looking all around us to discover a need. We might get inspired by a desire to solve a simple design problem, like how to use wood shelves and metal blocks to create flexible modular storage that's functional and much more beautiful than the cinder block shelf situation we had in our own apartments. We often explore our own spaces to consider what could make every day easier or more enjoyable. Whatever the muse, we put together an assignment or "design brief" so everyone knows what we're doing and why.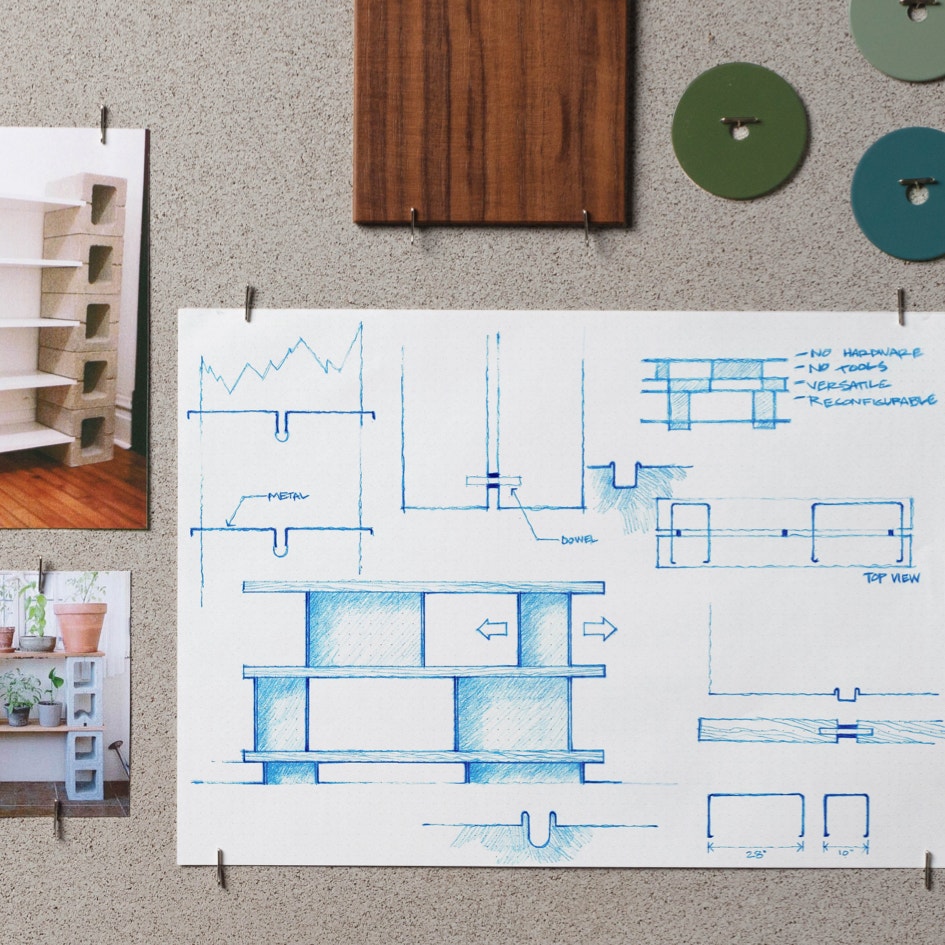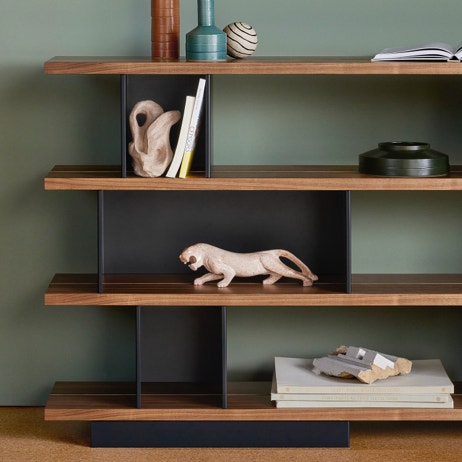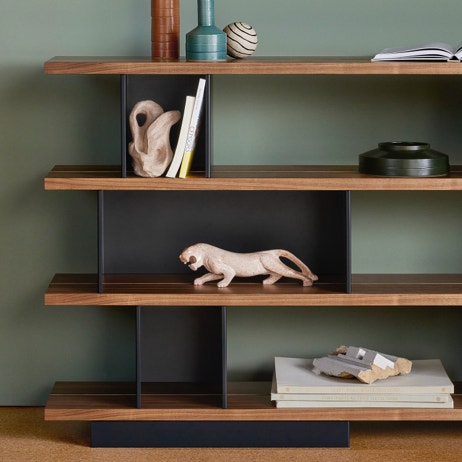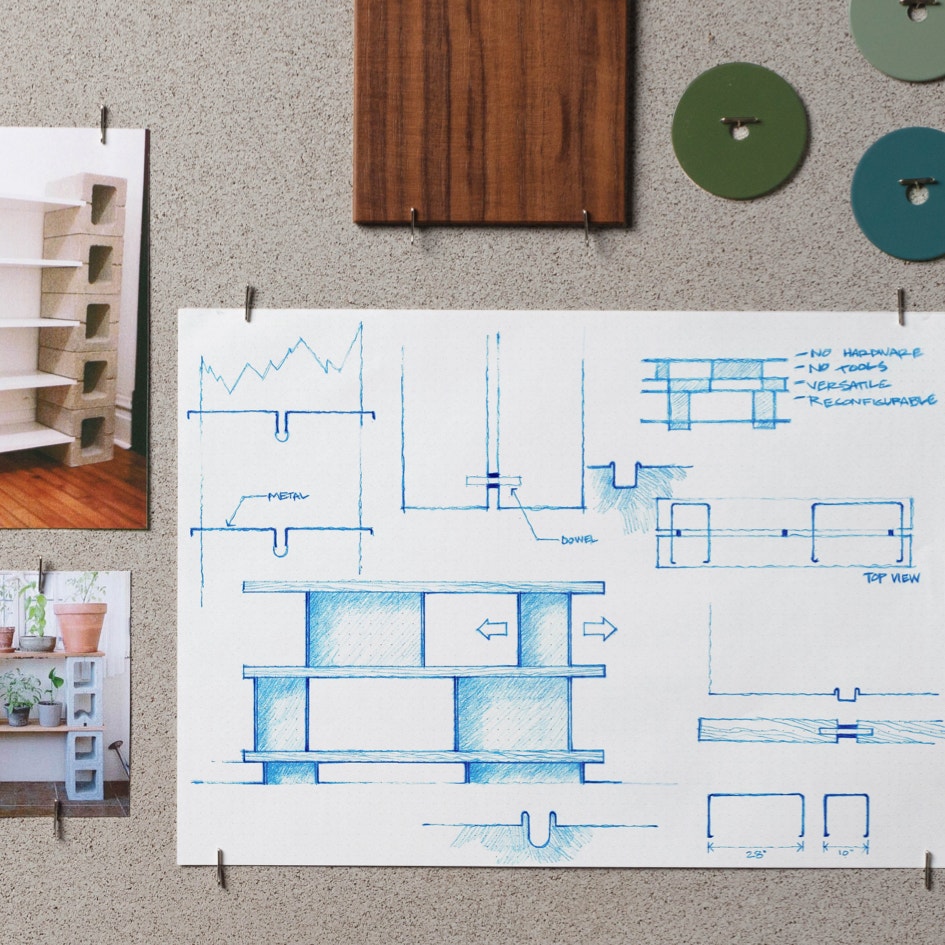 " Finding the right design relies on asking the right questions. Our goal is to find and answer those problems that have been overlooked and create something timeless in the process."
Sketch. Prototype. Tweak. Repeat.
Good design takes time, patience and often, a heap of prototypes (and people) to get it right. Before you see anything from us, we've already seen it a hundred times. We've sketched it, contemplated it, constructed small scale models of it, discussed it (endlessly) and built rough prototypes to test its scale, proportion, feel—every inch of it.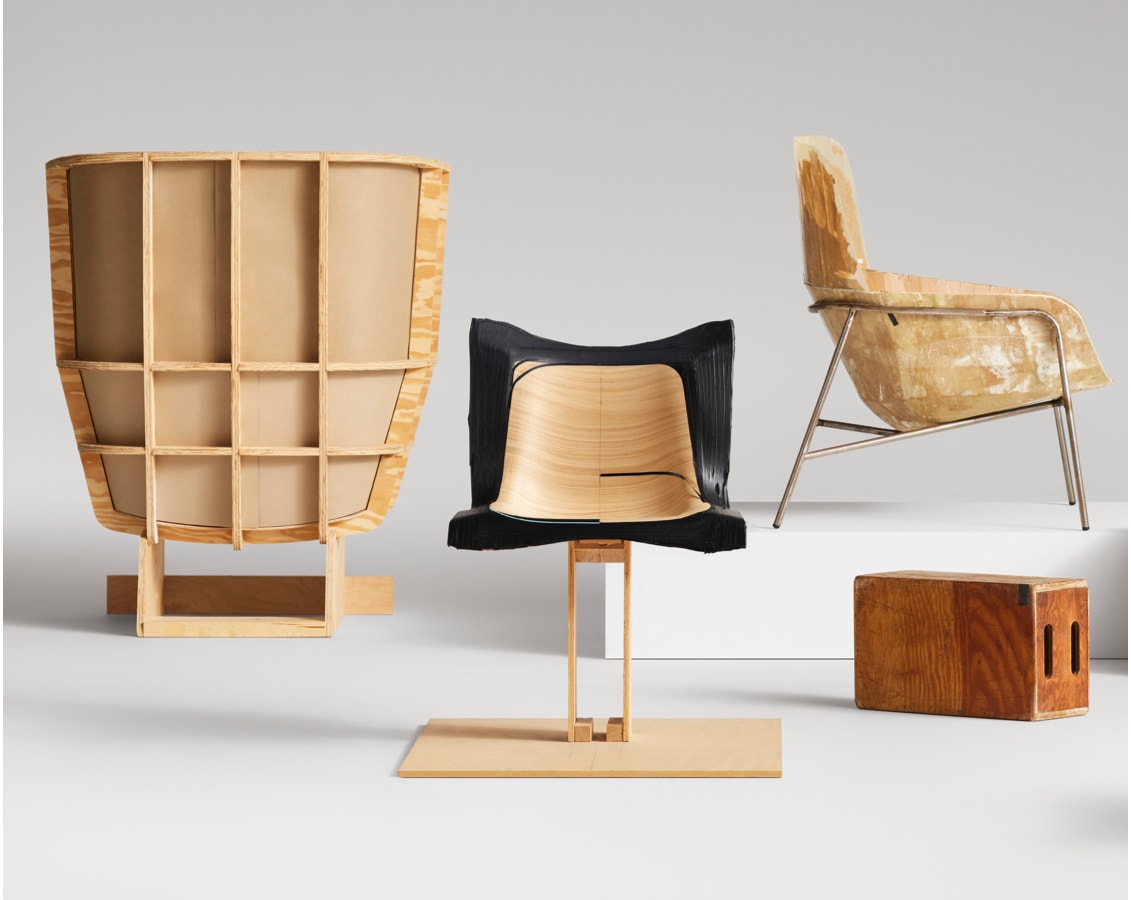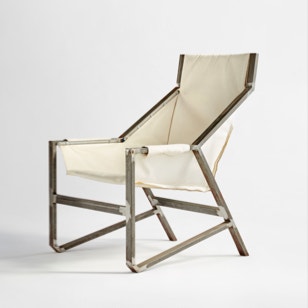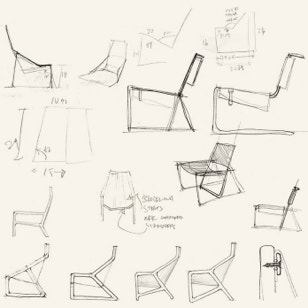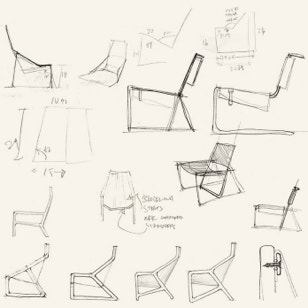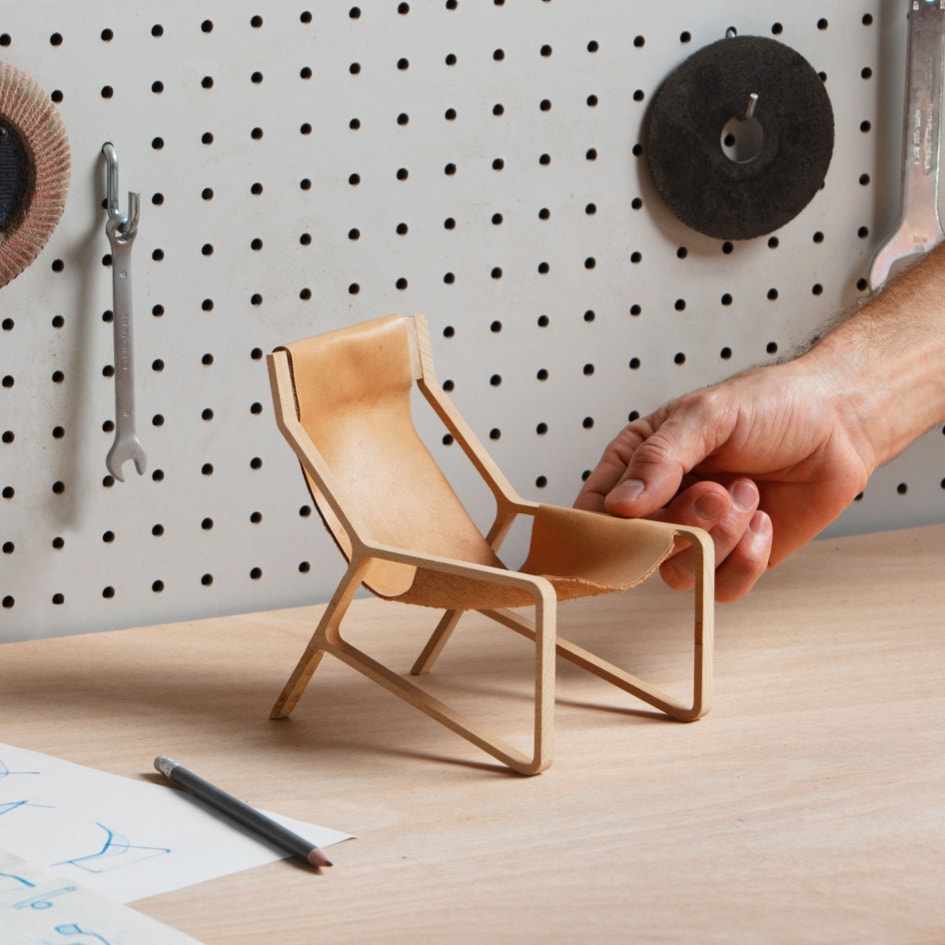 " Collaborative design is the essence of who we are. We all come to the table with different talents. By recognizing, utilizing and trusting each other's strengths, we design better and continually innovate. From design to the marketing of everything we make, we're doing it all together."
We work together to make it better.
In the beginning, John, Charlie and Maurice sketched alongside each other on a long roll of butcher paper, often misinterpreting each other's drawings into something better. And now, with a larger design team and greater diversity of voices, ideas continue to morph into unexpected designs that are better than any one person could create. Together, we discuss, distort, suggest, refine and make it better. You'll never see a designer's name on any of our designs—they're always a team effort.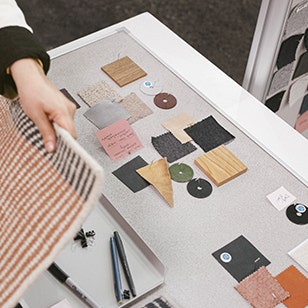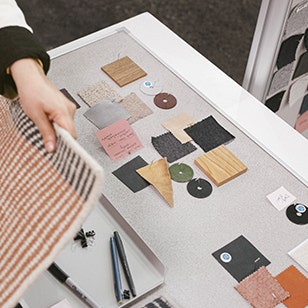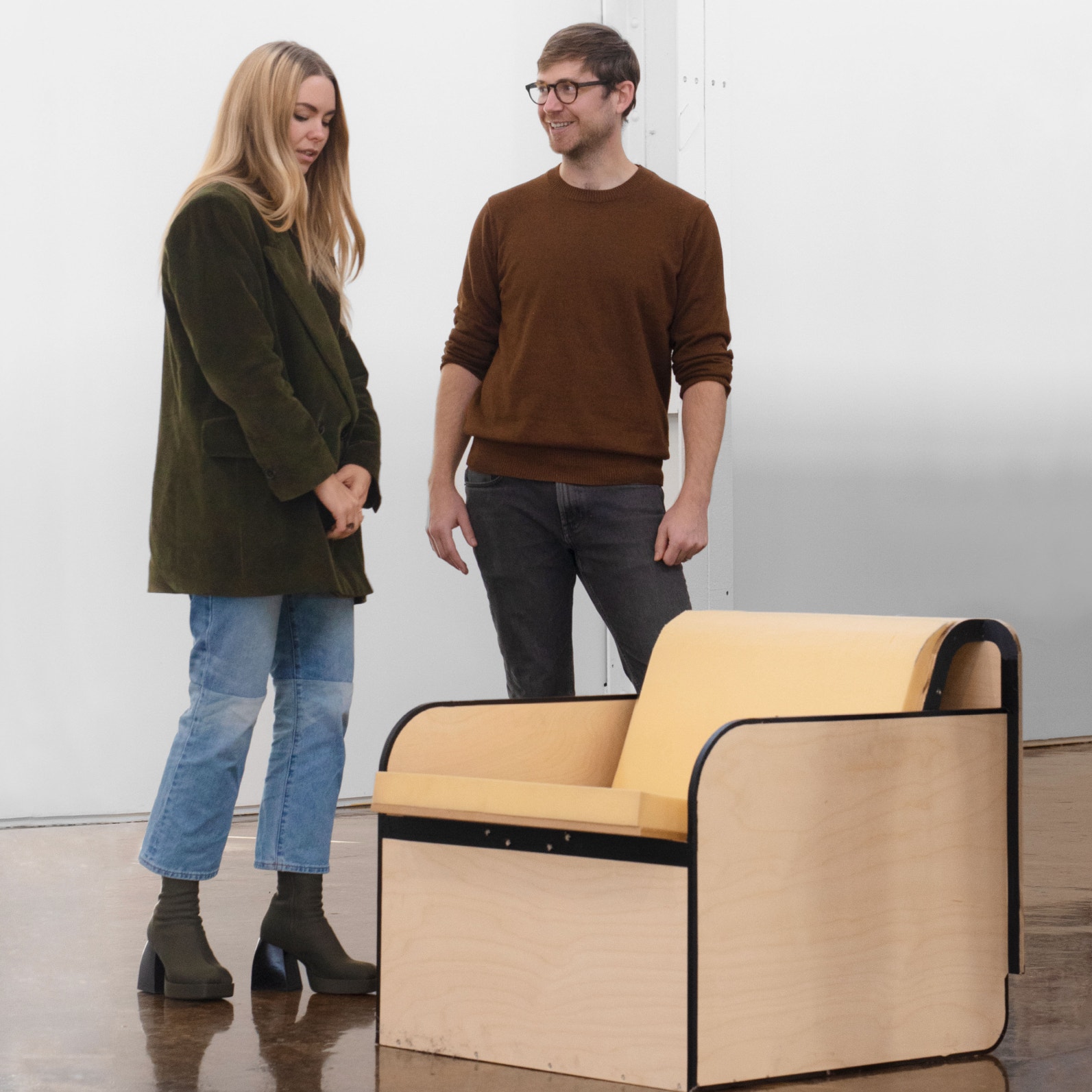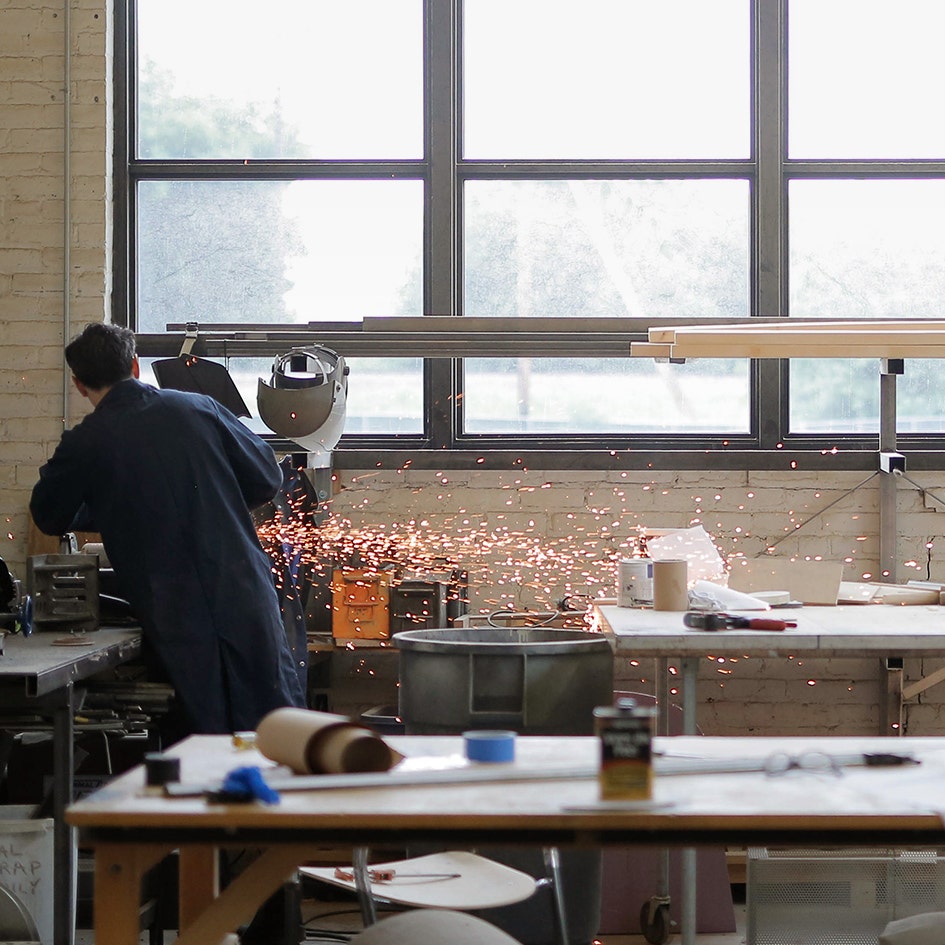 Explore design stories.
Dive in and see how we transform lines on a page to unique and original designs we love to live with.