Canned the upholstery seat.
Canned the upholstery seat. You will be hanging (literally) in style in the thick, saddle leather sling of this modern lounge chair. It's comfortable and marvelous all at once.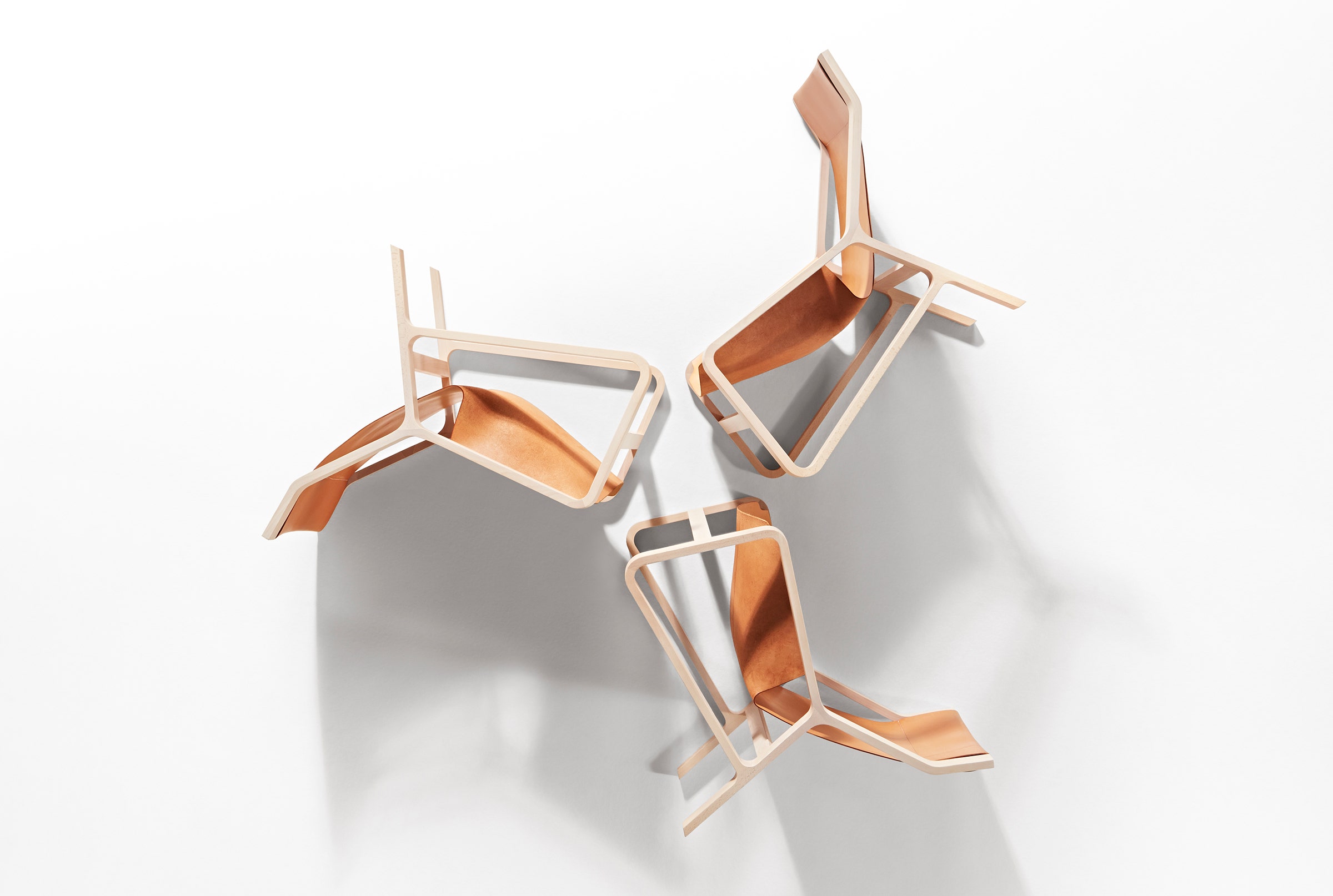 Dimensions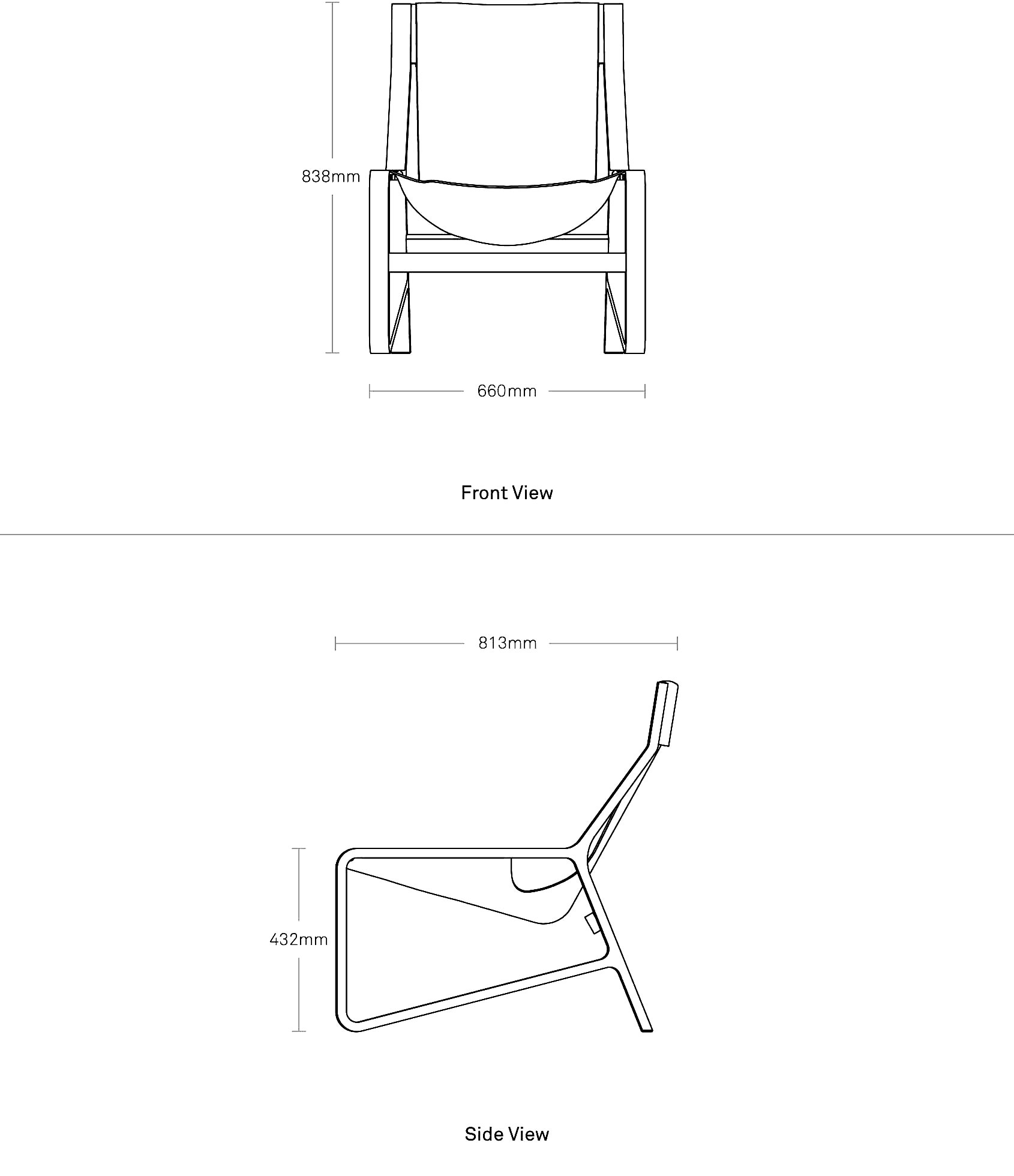 Product Details
• Solid natural beech wood frame
• Full grain leather sling
• Metal zipper detail
Design Story:
The Toro Lounge Chair and Ottoman
Designed 2010
Toro was a design journey. Sometimes ideas flow quickly from our sketchbooks to real life and other times they demand patience and endurance. Our goal was simple – to design a high-backed lounge chair with a small footprint, comfortable enough to sink into and watch a ball game. But, man, did we make that hard on ourselves. Toro started with a metal tubular frame and a more constructed upholstered "bucket seat." After numerous prototypes, we ditched the metal frame for wood because it was friendlier and warmer to the touch. We shit-canned the upholstered seat for something much simpler, just a die-cut piece of thick belt leather – an expensive material for us at the time, but one that made its own structure through the simple act of using the chair. Sometimes it's worth the wait.
Designing stuff we love.
Every day here in Minneapolis.
Back to top →
This Might Interest You

We do our best to keep our top selling designs in stock for instant gratification.

To confirm stock availability or lead times before placing your order please contact us via email at [email protected] or call our Sydney showroom on 02 9313 5400.

Typically, items will be delivered to you within 7-10 business days. However, some items may ship from Blu Dot HQ in the USA and take up to 12 weeks to reach you. We will notify you if the item you have selected has an extended lead time.

Standard shipping rates to curbside are a percentage of your order total based on your ship-to address. Shipping rates to NSW, VIC, QLD and ACT are 10% of your total order. Shipping rates to SA are 20% of your order total. For shipping to Western Australia, Tasmania, Northern Territory, other Australian territories or New Zealand, please email [email protected] for a quote.

You will receive tracking information once your order leaves our Sydney warehouse.