Chipper stool seeks derrieres for at-home or café canoodling.
Chipper stool seeks derrières for at home enjoyment or café canoodling. Available in nine finishes: aqua, black, green, grey green, humble red, natural yellow, simple blue, off-white and watermelon. Suitable for use indoors or out. Also available as a
chair
or
barstool
.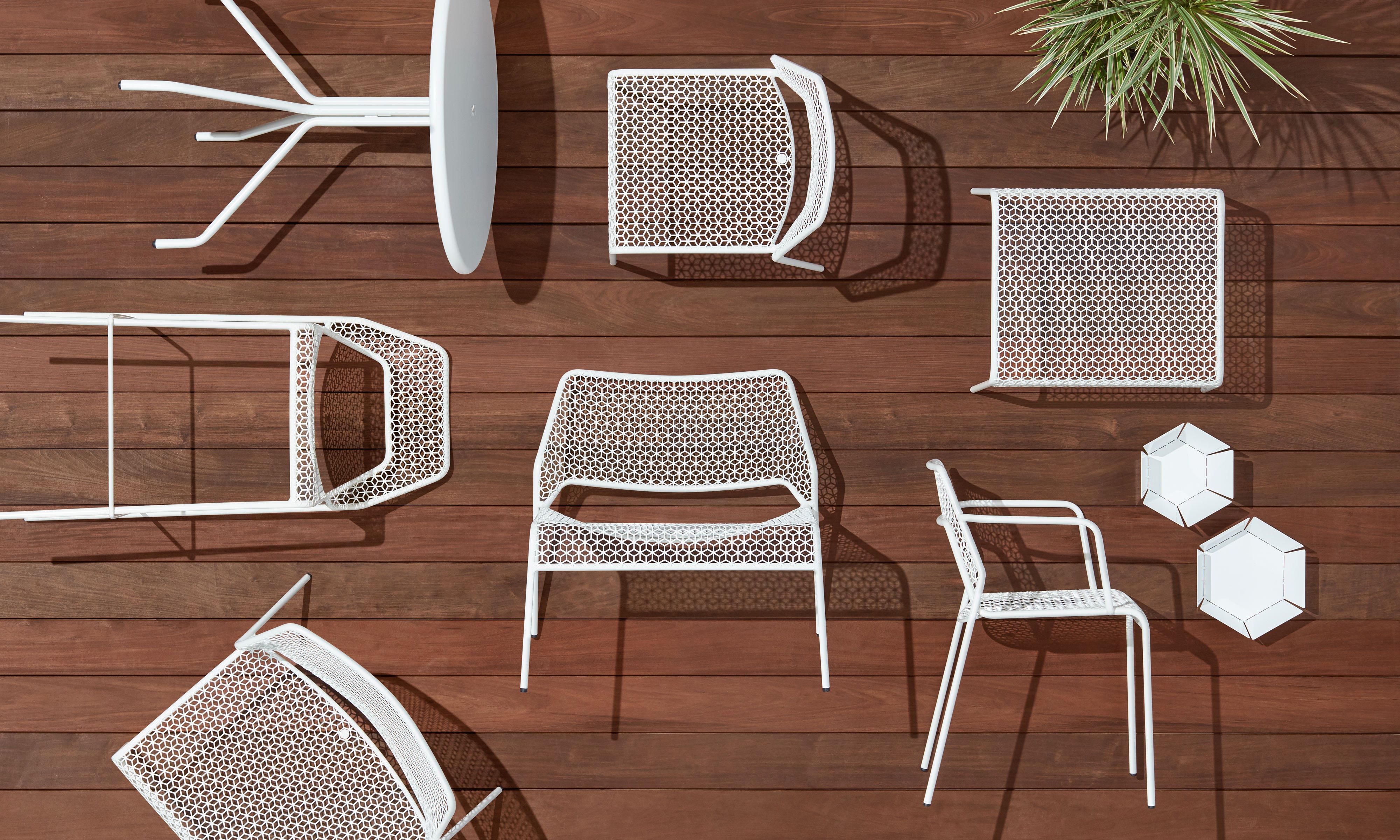 Dimensions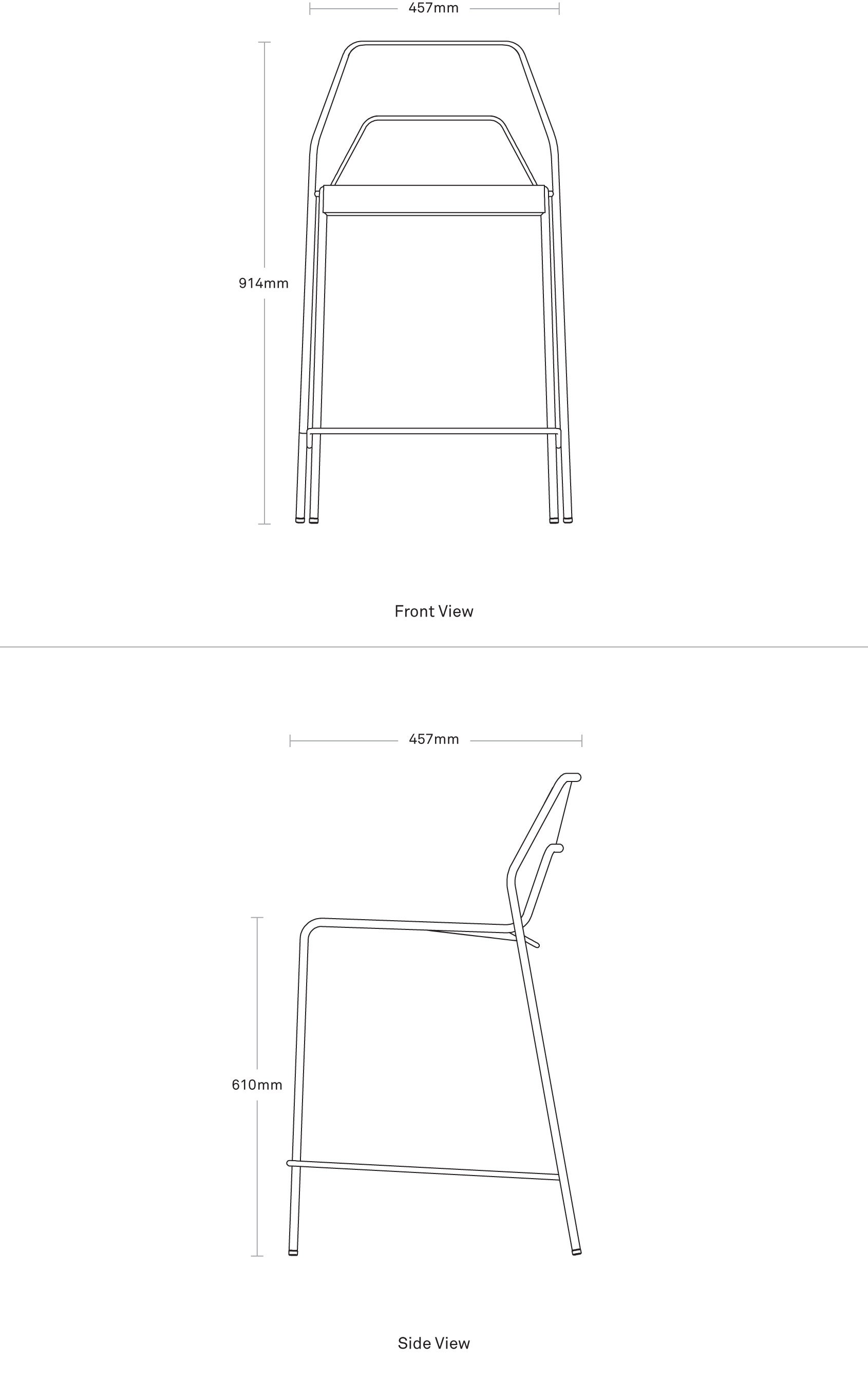 Product Details
• Powder-coated steel
• Ships fully assembled
• Anodised aluminium, UV powder-coated steel and outdoor fabric may naturally discolour over time. To assist with the longevity and the ongoing enjoyment of your outdoor furniture, we recommend occasional cleaning with warm soapy water in addition to avoiding direct sunlight and harsh weather conditions.
• On occasion minor corrosion spots may appear at spot welds and joints. This does not affect the structural integrity of the product and is not covered by warranty.
• Whilst thoughtful consideration is given to the materiality and finish of our outdoor designs we can not warrant against chipping, scuffing, fading or corrosion in harsh seaside or urban environments.
Design Story:
The Hot Mesh Collection
Designed 2012
Hot Mesh takes its inspiration from the classic café chair designed by Thonet way back in 1859. You may not know it as the Thonet chair (or maybe you do!), but you know the one. We wanted to design a durable, stackable, inexpensive chair that could be used inside and out. The Thonet chairs' use of two bent pieces of wood to form the seat back is a study in economy. To make our chair affordable, we used a similar strategy and tried to make a sturdy frame from the least amount of material, while also creating a nice silhouette. The last step was choosing the right material to finish the seat and back. Off-the-shelf materials like perforated metal and screen-like materials got the job done but were dull. We fixed that by creating our own pattern and custom perforated steel – turning a hot mess into Hot Mesh.
Designing stuff we love.
Every day here in Minneapolis.
Back to top →
We do our best to keep our top selling designs in stock for instant gratification.

To confirm stock availability or lead times before placing your order please contact us via email at [email protected] or call our Sydney showroom on 02 9313 5400.

Typically, items will be delivered to you within 7-10 business days. However, some items may ship from Blu Dot HQ in the USA and take up to 12 weeks to reach you. We will notify you if the item you have selected has an extended lead time.

Standard shipping rates to curbside are a percentage of your order total based on your ship-to address. Shipping rates to NSW, VIC, QLD and ACT are 10% of your total order. Shipping rates to SA are 20% of your order total. For shipping to Western Australia, Tasmania, Northern Territory, other Australian territories or New Zealand, please email [email protected] for a quote.

You will receive tracking information once your order leaves our Sydney warehouse.